Today I was able to finally catch my breath and do a little reflecting on how amazing the last two years have been. I was able to bring myself home from my corporate job because of Beachbody. After being laid off on unemployment, it was a struggle at at the age of 26 to hold together our growing family, but we did it! I had a DEEP passion for coaching and starting my own business. I am always hesitant to share with others about my story, I am a private person, but because of this opportunity it has give me so many blessings and opportunities and if no one shared this with me I am not sure who or where I would have been today. So this is my chance to give back to all those who initially helped me get started and all those out there that might need to know, if you really want something and work really really hard for it, it will happen.
Many people ask me how did I get involved with the coaching opportunity. For one I have always had a belief that this opportunity can help anyone both physically and financially. Being a Successful coach means you first put others needs first! Here are a few things you might not know about me…..
1. I DO NOT have a background in Fitness or Nutrition.
2. I have an Education Degree and was in the Publishing Business
3. I have no prior skills of blogging, social media or running my own business.
4. I am a WIFE and mom to two boys to my loving family!
5. I was at my heaviest ever as when I started coaching
6. My parents who are in their 50s were the ones who got be involved with beachbody
7. I am from a small town in Upstate New York and my business is primarily built with leaders all across the country
8. I love to hike, camp, boat and I am the worst speller who ever stepped on the face of the earth
9. I DO NOT love to workout, so my primary reason for becoming a coach was the accountability
10. I started my business while I was working full time with a 2 year old and a 1 month old.
Have you EVER considered becoming a Team Beachbody Coach? I know you might follow my fitness, my team, the vacations we go on, my recipes, our free fitness group, my tips or my journey. But did you know that I actually get paid for what I do? Did you know that I don't have a background in nutrition, that when I got started I was NOT a personal trainer or a certified instructor. I actually have my Bachelors Degree in Childhood Education and I was the Publisher Representative before I started coaching and while I was coaching. When I had my second son I was laid off at 8 months pregnant and was forced to find a new position. I had always loved helping others and health and nutrition, but we were on unemployment and it was not a good time for me to decide to have another 50,000 in college loans. At the time I also packed on more weight from being in post depression, stressed and laid off. I knew I needed to make a change. My mom and dad actually got me started with Shakeology and P90X and we started Team Boom FREE Beachbody Challenge group when I was looking to lose weight after my second child was born. I knew I had to do something and joining a gym was not an option. So I found P90X, I started my free challenge group and I went all in. I committed to the entire workout program, the nutrition plan and Shakeology. In less than 9 months I had lost 25 lbs and completely transformed not only myself but my family and those close to me! I was literally telling everyone about my new found health and fitness tips because I just loved how I felt after having two babies.
Beachbody does not guarantee any level of success or income from the Team Beachbody Coach Opportunity. Each Coach's income depends on his or her own efforts, diligence, and skill. See our Statement of Independent Coach Earnings located in the Coach Online Office for the most recent information on our Coaches' actual incomes.
My coach, who is my mother actually approached me about becoming a coach for years before but I always declined for years. It wasn't for me, I had no idea where to start, what to say! Honestly we had no money to sign up, pay for Shakeology, and my husband truthfully felt like this was never in a million years going to be beneficial to our family especially since I was recently laid off from a high paying position. My mom actually believed so much in me she was the one that signed me up and helped me get started. So I went against my husbands better judgment and decided to coach DURING my journey when I was at my all time highest weight. I was not in the perfect shape, I did not know what to say half the time to others because I was going through it with them and that was what made my coaching successful. Now just 2 short years later I have gone from a working mom with a passion for health and fitness, to a hobby coach, to a diamond, to was able to Fully Leave my desk job and now be on an Elite Team.  I'll be honest there is something that huge HIT me hard in April of 2013, I remember crying and feeling so alone at the age of 26 with no one really to relate to with where I was in my life. Most all my friends did not have the responsibility of kids, mortgage family now this unforeseen obstacle in my way. I decided to get a few books on Amazon, The Slight Edge and The Compound Effect and another I forget the name but it was something along the lines of what to do when you get knocked down in life. Something sappy. I read them and a light bulb went off in my head. Here I was given this insane opportunity I knew about for years and doing nothing with it. The only person to blame was myself. SO Since that moment I really stepped it up, I got up early, I stayed up late I did anything in my power at the moment to change my life. I went back to work but I never gave up and when people gave me crap about what I was doing, I would just tell them it makes me happy because it does!
You can not continually live your life for others. You will never make everybody happy. Do not let anyone ever put you in a box from what you really want to do. Yes the comfort level staying where you are might feel great, but long term it will eat you up inside if you hold back on what you really want out of life! One day we will be 90 and do you want to look back on your life and think because of a few comments you didn't do all the things you really in your hear wanted to do, or could have done to make your life and your families life better? So Go for it, whats the worst that can happen? Failure? sure! I fail every day! So..
Alright, I am going to get a little personal with you here! To me, this business is all about being transparent and showing you that everything I can do, YOU can do (this business is duplicatable!). I am a full time mom of two boys who started this business working more than 50 hours a week. My life has completely changed because someone introduced this opportunity to me. One of my greatest joys is coaching people to live the life of their dreams.
Two years ago I was on unemployment and I decided to start coaching, which you Do Not earn much at first. But each year does pick up. I just hit my 100K in my business which is a huge deal! I also am earning almost 8K a month.
2015 estimate, $80k as a stay at home mom.
This is my third full year as a Beachbody Coach. As you can see, I started off (for a long time) only having my income come from commissions. That is the 25% we earn off of sales. As, time went on and my team grew — more and more income started to come from my team cycle bonuses (for every 200 volume on my strong leg and 100 volume on my weak leg I got a cycle — that is $18 because I am a diamond coach – it is $14 for Emerald and $16 for Ruby). This is the trend you eventually want to see in your business. You don't just want to keep selling product. Your commission will really stay the same, but it is your team that will be growing!
Watch this video as I go over the charts above.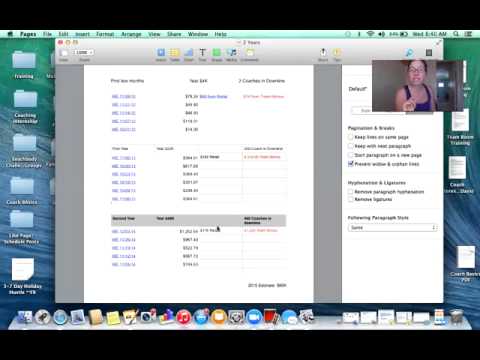 Now, as your business grows, you will see there are more and more oppourtunities for income. For example, once you reach 2-star diamond coach you get entered into the quarterly bonus pool. I wanted to share this with you because we don't just want to have to "sell" more and more stuff to grow our business. That is not what this is about! I LOVE selling my few challenge packs each month (enough to reach Success Club 10) because I know that will change peoples lives, but I love growing my team, because that is where the "business" side of it starts to bloom!
—————————–
"See yourself here in 3-5 years". This is what a lot of people told me. In fact, for network marketing, it is supposed to be 5 years. This is NOT a get rich quick scheme! This business takes a lot of hard work, and TIME! But, if you are willing to put in the work and time and be consistent about it, you WILL see results. I may not be the smartest, or most talented business person, but you better believe I am going to stick it out the longest!
Having personal experience with the products turns you into a walking billboard and a sharing vs selling coach! In fact, this is the most effective way to earn income.
People know if you are doing the programs and products and will do them to because YOU are doing them!
———————–
**Please take a look at these diagrams and ask some questions below in the comments:)
I hope this helps you see the big picture! Everyone's journey is VERY different, so I NEVER want you to compare (that will eat you alive) — but, I know seeing things like this helped me understand things a bit better also!:)
Here is a video my husband and I put together. He didnt not believe in me.
How I failed miserably over the past three years and still was able to succeed.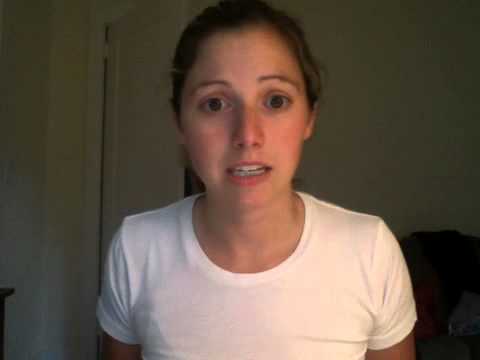 Check out my post on how I am now making a fulltime income, while on the road, and only working 3 hours/day:
If you think Beachbody Coaching could help your life, please fill out the form below, and we can chat about more details!
Click Here
We have been able to pay off most my student loans ALL of them from my college education over the past two years, which originally we said we would have to pay until John went to college. We are not living paycheck to paycheck anymore. The best part is this. I get to determine how many hours I work, when I want to work, whether or not I want to set goals and push to achieve something more. I have the power to say that I want this to be a full or part time income. I am my own BOSS and I can say how much time and effort I put into my business each day. I can say when I am done working, how hard I work and the best part is there is always something to strive for with Beachbody, always a next step and new goal. I am now earning more in one week in Beachbody than I did in three weeks at my previous job where I also never saw my children. The best part about this opportunity is I can now pass this on to others. I know was it was like to be at a place of depression physically and financially.
It's a wonderful thing when a career and a passion come together. I'm not fully there, but I'm on the road and I'm enjoying the journey!The structured 9-5, sit at a desk, work for someone else for the next 40 years of your life career is just NOT for me! Being able to see an income form that has a no cap potential from "working" part-time when and where I want is truly a amazing!Watching my brother leave his full-time CPA Accountant career because his Beachbody business was more enjoyable, personally gratifying, and not to mention his paycheck was exceeding his close to 100k Accountant income was truly inspiring!
We are looking for passionate, every day people who have an interested for helping themselves and others through health and wellness. If that interests you I have 5 spots for my April Coach Apprentice Program and I would love to see if this would be a good fit for you.
SO here is the QUESTION of the DAY! Why NOT you? Do you follow me on Instagram, do you see my posts on Facebook? Have you ever thought "Could I do this too?" Well let me tell you, you can do this and I know that from my own personal experience of NEVER thinking I could do this. I was SO shy. I was SO nervous. I was SO afraid of what others would think of me. But I was SO determined that I can and will do this….and so can you!
As a team we help each other. I would help you, guide you and show you what has worked for me over the past years. Right away you will see the key is to have a good work ethic and be a REAL person. What you put into the opportunity is exactly what you will get out of it! I can guarantee you as SOON as you become a coach you will be welcomed with OPEN arms and a community that I can call my family.
Challenge yourself to make a change, to step out of your comfort zone and have FAITH that you CAN do this…………… because you know you can. JOIN my team and I will teach you all I have learned
To learn More about Starting you own Career and joining my next Apprentice Program START HERE