Getting so many questions about the Annual All Access Beachbody On Demand for a full year!

Here is the deal, the special kicks off Tuesday December 27th. Our challenge group will start January 9th so if you are serious about getting results you will need to get your supplies for our group no later than Dec 30th to be able to start on time.
With the Annual All Access challenge pack you will get a full year access to all beachbodys workout programs and the future releases too for all of 2017. You can also join ALL my challenge groups for 2017 to get the best results for the long term <3.
Learn more here:
Annual All Access Beachbody On Demand Yearly Membership:
Starting on December 27th all my customers and coaches will have full access to ALL the beachbody programs and workouts ever created and literally have access to all the nutrition guide, programs, a set of the portion fix containers, a full month supply of shakeology, and access for 12 FULL MONTHS to the Digital Unlocked Version of the Library, (no more dvds, or dvd players these are stream lined on your computer with a click of a button or your iPhone with the APP) so you can do these workouts anywhere and anytime with progressional trainers! I can tell you this is WORTH the 12 months access for dirt cheap! ( less than 8 bucks a month for a gym membership?)
You also have ME as your full time support buddy (i'll be in the trenches with you!), access to all my challenge groups online and support groups and as soon as you START and then FINISH a program you can pick right back up and DO ANOTHER ONE right away.
The Annual All-Access Beachbody Challenge Pack comes with all this:
* 1-YEAR Membership to Beachbody On Demand (BOD) with all of beachbodys workouts ever created with nutrition guides and content included, plus ALL future releases!
* 30-day supply of Shakeology for your daily breakfast
* 3 Day quick start Bikini ready guide
* 21 Day Nutrition Plan
* Portion Fix (includes 7-piece portion control container set, eating guide, large blue container & shaker cup)
* Business Starter Kit waived (included with new Coach enrollment)
* Daily workout calendar
* 7 workout DVDs
* 2 addition workout DVDs if you order from me
* color-coded portion control containers
* Free 21 Day Fix T-shirt for completing the program
* Free facebook accountability! This group is a game changer, people who participate definitely see the best results. Accountability and motivation!!
* Me as your personal mentor every step of the way!!
* Free 30 day club membership (On Demand with 11 full programs and sneak peak to a few others)
*There's a 30 day money back guarantee
On sale right now: $199 Crazy good deal right?!
So how do I get started?
1. First you need to make me your official coach. Do that here: Sign up for a free account
2. Fill out the application form so that I can chat with you about what program would best meet your needs.
3. You must be willing to commit to a fitness program from start to finish for the duration of the program. I will make sure that the workout we choose meets your ability level and your preference for type of workout.
4. You must be willing to follow the nutrition plan that comes with your program & replace 1 meal a day with Shakeology. Shakeology and the nutrition plan are essential to your results. Without proper nutrition your body cannot maximize results, have energy to get through the day or sustain the results. Our goal is to make your journey with me the start of a lasting life transformation.
This is definitely my favorite Beachbody workout by far.
Want to know about the New 21 Day Fix Extreme version Click Here
These are some of my favorite recipes and my own creations I have made for my family over the past two years! I have learned simple recipes are always the best. Losing weight it never easy because I LOVE to eat, but I found a way to eat the right things that I can actually eat more of! Eating clean is part of my life now and I love to share these amazing delicious recipes with everyone! I completed the 21 day fix when it first came out and was amazed at how easy and fun it was! I also lost over 10+lbs in 3 weeks on the program. I love to eat and portion control has helped me maintain my weight loss. while getting to enjoy meals! Please feel free to share this page! 
Jan 20th, 2015 
Everyone is so excited about Autumn Calabrese's new program 21 Day Fix Extreme available in February 2015.
This is all about getting shredded. Whether you've been doing other extreme workouts, you are a 21 Day Fix graduate, or you're simply in a hurry to lose every last unwanted pound, 21 Day Fix Extreme will give you the body you have been working for.
No other program has you eating this well and working this hard. It's gonna take guts, intensity, and drive. But it's only 21 days. At the end of the day, you're going to look and feel awesome!
To learn more watch the video below!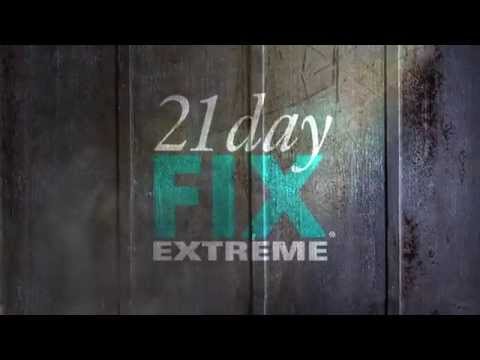 To be the first to get your hands on 21 Day Fix Extreme, make sure you are signed up for our FREE Team Beachbody Account that will give you instant access to buy 21 Day Fix Extreme when it is released. Plus, get access to amazing trainers like Autumn!
I Want The 21 Day Fix Extreme: Put Me On The List
If you would like to be the first to know about the 21 Day Fix Extreme and launch details complete the form below! If you would like access to the exclusive Dream Team Test Group Specify in the comments! This will be released February 2nd to customers only! 
You must be a team beachbody customer of mine or coach on Team Boom  to participate.
Simply CLICK HERE to sign-up for your free Team Beachbody account and get started today!
And as always, feel free to contact me any time if you have questions, need encouragement with your workouts/meal planning, want to share with me your current results, … www.annymwallace@gmail.com
What do you get when you purchase this program?
Well the best way to get this program is with what is called a "challenge pack" that is the 21 day fix extreme complete program. 7 workouts, the portion controlled containers, the nutrition guide, program manual, countdown to competition plan and a bonus DVD called the "CHALLENGE" which you only get when you order through me as your coach! This comes with free shipping and a discounted price when you purchase the package this way! Honestly this is the best bang for your buck. This also gives you access into my challenge group for the customized support, meal planning, tips, recipes, accountability, how to handle cravings, temptations and social events! I won't let you fail. If you want to succeed we will do this together! I love my job and seeing other people reach their goals is the best feeling in the world.
What the Nutrition part of the program like? 
21 Day Fix Extreme makes your meal planning simple!
(from the creator) For your nutrition, you'll not only be practicing portion control with the color-coded containers – you'll be eating only clean foods. No treats. No cheats. No excuses. It's 21 days, and it's extreme. But if you want a lean six-pack, cut arms, ripped shoulders, and toned legs…it's time to get serious.
Why am I doing the 21 day fix???
I am TURNING 30 in TWO MONTHS!!!! going on a Team Beachbody Trip in 2 months and I want to tone, tighten and feel wonderful in my bathing suit and summer clothes! I love the feeling of being confident because I am eating healthy and exercising! My goal is to just be in the best shape I can personally be for myself! I'm doing this to bust out of my winter body and be ready for the warmer weather when it arrives! IT takes more than 1 month to reach your ultimate goals with your health and fitness! So I know that if I start now I will be at the goal when the weather warms up!
Get the 21 Day Fix EXTREME NOW!!!!! HERE
Who is this perfect for?
Have you fallen off the workout wagon? Everyone has the best intentions on January 1st but then life gets in the way. With only 30 minute workouts let 21 Day Fix Extreme help you focus and get back on track with your fitness goals.
Busy moms who only have VERY little times to themselves and can't leave the house early- this is for you!
People who just want to feel and look better and develop like long eating habits that will stick!
OTHER COMMON QUESTIONS?
What is 21 Day Fix?
21 Day Fix is THE fitness and nutrition program to help you lose up to 15 pounds in 21 days. Each workout is approximately 30 minutes a day, 7 days a week. The unique nutrition plan uses specifically portioned food storage containers that eliminate the guesswork from portion control – no weighing, measuring, or counting calories, carbs or points. If it fits in the container, you can eat it. And you'll lose weight. When eaten in the right quantities, there are no foods that are off limits.
Who should buy the program?
Everyone can do 21 Day Fix and get great results. Each workout has a modifier to show easier moves. The test groups included fit people as well as people with 100+ pounds to lose, to be sure that anyone could be successful with this program. To make it even easier to introduce 21 Day Fix to customers, Coaches can take advantage of the Team Beachbody Network exclusive offers listed below.
GENERAL
How long is each workout? 30 minutes.
What is the workout schedule? 1 workout a day, for 21 days.
What size workout space is needed? 6 square feet of space is recommended.
What shoes are recommended for the program? Cross trainers or tennis shoes are best.
Enter your name here to be the first to hear about the release and apply for my next challenge group: Click Here 
I have an interest group as well, where over the next 8 days I will be sharing more about the at home workout program/nutrition program to see if this is for you or something you know. https://www.facebook.com/groups/1603560509867298/
What is the 21 Day Fix? This is the regular version I completed in Feb of 2014
Full Weekly Meal Plans: Click on the weeks to get a full recipe guide. Most all the recipes can be found right on this page to make it quick and easy for you to follow along! 
Week 1 & 2
Snacking made simple! 
To Join my Monthly 21 Day Fix Challenge Please apply with me on my Facebook Page!
Green Containers:
Mixed Veggie Stir Fry
Sauteed Kale
Turkey Lettuce Wrap
Red Containers
Yellow Containers:
Wine (self explanatory) 😉
Quinoa
Orange Containers (Dressings):
21 Day Fix Treats (Yellow Container)
VISIT my RECIPES Page for all my favorite recipes below: Click Here 
CLEAN EATING BREAKFAST IDEAS (see recipes page for all my favorite recipes!)
Eggs
Banana Cinnamon Pancakes
Pumpkin Pancakes
Hash Brown Casserole
All time favorite Shakeology recipe
CLEAN EATING SNACK IDEAS
Shakeology No Bake Cookies
Shakeology Breakfast Bars
Hummus Filled Eggs
No Bake Energy Balls
Healthy Granola
Crunchy Ham Cheese and Veggie Stacks
Soy Nuts and Raisins
Hard Boiled Eggs
Turkey Lettuce Wrap
Sweet Potato Salad
Three Ingredient Salsa
Chocolate Covered Frozen Banana & PB Bites
CLEAN EATING LUNCH IDEAS
Greek Feta Chicken Salad
Sweet Potato Salad
Ham and Cheese Sandwich
Scallops and Turkey Bacon
Clean Eating Chicken Salad
Terriyaki Salmon Burger with Sesame Ginger Mayonnaise
Garlic Chicken and Spinach Wrap
Turkey & Veggies Sandwich
Garlic Chicken and Spinach Wrap
Tuna Melt
Egg Salad Sandwich
CLEAN EATING DINNER IDEAS
Red Pepper Sweet Potato Bisque
Butternut Squash Soup
Slow-Cooker Pork Tacos (Crockpot)
Turbo Fire Chili Recipe (Favorite, Crockpot!)
Pasta Puttanesca
Peanut Butter Chicken Stir-Fry Recipe
Healthy Crock Pot Recipes:
Crockpot Barley Casserole
Spring Stir Fried Chicken with Sugar Snap Peas and Carrots (Crock Pot)
Keon's Slow Cooker Curry Chicken (CrockPot)
Steak with Peppers
Turkey Parmesan
Frilled Steak with Salsa Sauce
Greek Feta Chicken
Mustard Glazed Fish
Easy Thai Peanut Sauce
Bell Pepper and Cabbage Slaw
Easy Pizza Recipe
White Fish Recipe
Mediterranean Tomato & Grain Salad
Dessert Ideas
Shakeology Ice Cream
Shakeology No Bake Cookies
Shakeology Coconut Fudge: Healthiest Fudge of the Day!
Inside Out Shakeology Peanut Butter Cups
Raspberry Sorbet in Lemon Bowls