What is the 21 Day Fix?
Next Challenge Group APRIL 28th!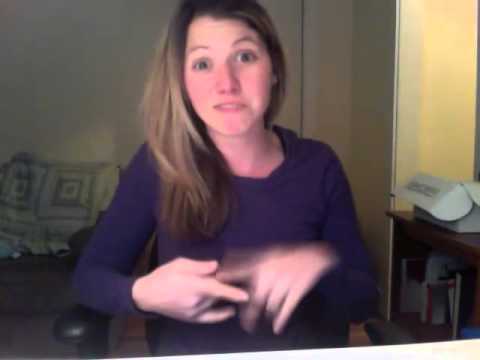 21 Day Fix is THE program to help you lose up to 15 pounds in 21 days. This is Beachbody's first program to place equal emphasis on the nutrition and fitness component. Each workout is approximately 30 minutes a day, 7 days a week. The unique nutrition plan uses specifically portioned food storage containers that eliminate the guesswork from portion control – no weighing, measuring, or counting calories, carbs or points. If it fits in the container, you can eat it. And you'll lose weight. When eaten in the right quantities, there are no foods that are off limits.
I made this schedule because the hardest part of the 21 Day Fix for me was the meal prepping and planning. These are 4 easy dinner options for Week1-Week3. Your Family will not be bored, you will be a genius in the kitchen and your will Lose that last 10-15lbs. Check back to this post as I will be updating as I plan out my healthy dinners!
Sunday Plan Day: Recommendation for Sundays is to Meal Shop and Prep ahead. I found it best to cook a bigger meal in the crock pot so I would have left overs for Monday. Mondays are tough time for my family and we are usually so tired and cooking is the last thing on our mind so instead of starting the week off eating bad we choose to use what we had from Sunday to help us stay on the right track or choose a simple easy healthy meal like the Quick Lemon Chicken!
We also love variety and need other options besides salad and chicken so I included one of my kids favorite beef options that takes 5minutes prep. I love to search idea that are quick, healthy and require not a lot of thought.
These are three awesome, simple, clean Dinner options for the 21 Day Fix! They are healthy with fast prep to help you stay on track easier! Check out my Recipe page as well for other options!
Week 1: Dinner 
Monday: Quick Lemon Chicken
Tuesday: Beef and Black Bean Sliders
Wednesday: Easy Thai Chicken Stir-Fry
Thursday: Steak Peppercorn Salad
Friday: Pizza Night!
Monday: Quick Lemon Chicken
Total Time: 25 min
Prep: 10 min
Cook: 15 min

Ingredients
1 1/2 pounds chicken breast or chicken tenders, cut into chunks
1/4 cup all-purpose unbleached flour
Coarse salt
2 tablespoons wok or vegetable oil, 2 turns of the pan (preferred brand: House of Tsang)
1 tablespoon (a splash) white or rice wine vinegar
1/2 cup chicken broth or stock
8 ounces (1 cup) prepared lemon curd
1/4 cup hot water
Directions
Coat the chunked chicken lightly in flour, seasoned with a little salt. Heat a large skillet or a wok-shaped nonstick pan over high heat. Stir fry chicken until golden, 3 or 4 minutes. Remove chicken from the pan and return pan to heat. Reduce heat to medium.
Add a splash of vinegar to the pan and let it evaporate. Add stock or broth to the pan and scrape up any drippings with a whisk. Thin curd by stirring in a little hot water. Add curd to broth and whisk to combine. Add chicken back to the pan and simmer for 1 to 2 minutes to thicken sauce and finish cooking chicken pieces through. Remove the pan from heat, add the scallions or chives and zest, and toss chicken pieces well to combine zest and scallions or chives evenly throughout the sauce. Serve with Special Rice, recipe follows.
Cook's Notes: Wok oil infused with ginger and garlic is usually available on the International Foods aisle in many markets.
Chicken broths and stocks are available in resealable paper containers, making storage of remaining product easy and on hand in the refrigerator; they are found in the soup aisle.
Lemon curd is a sweet lemon spread available in most markets.
Read more at: http://www.foodnetwork.com/recipes/rachael-ray/lemon-chicken-recipe.html?oc=linkback
Tuesday: Beef and Black Bean Sliders
Prep: 5 min Cook:5 min
Ingredients
1/4 cup cooked black beans
2 tablespoons olive oil
1 teaspoon garlic powder
Kosher salt and freshly ground black pepper
1/2 pound ground beef
1 tablespoon Dijon mustard
8 mini-hamburger buns
Read more at: www.foodnetwork.com/videos/beef-and-black-bean-sliders-0151359.html
Directions (*You can choose to not eat the bun)
Preheat the grill. In a medium bowl, mash the black beans, 1 tablespoon olive oil, and garlic powder with a potato masher or fork until very creamy. Gently mix the black bean mixture with the ground beef. Season the mixture liberally with salt and pepper. Divide the mixture into 8 equally portioned thin patties. Using a pastry brush, lightly coat the outside of the patties with mustard. Lightly brush the grill with the oil and place the burgers on the hot grill. Cook the burgers until a golden crust is formed, about 1 to 2 minutes per side. Slice the mini buns in half and brush with the remaining oil. Place the buns on the grill until nicely toasted with grill marks. Serve the sliders on the toasted hamburger buns, topped with crunchy Grilled Crunchy Coleslaw.
Read more at: http://www.foodnetwork.com/recipes/melissa-darabian/beef-and-black-bean-sliders-recipe.html?oc=linkback
Wednesday: Peanut Butter Chicken Stir-Fry Recipe
Prep Time: 20min Cook Time: 15
Ingredients
8 ounces brown rice
1/3 cup water
1/4 cup reduced-sodium soy sauce
1/4 cup peanut butter
4-1/2 teaspoons brown sugar
1 tablespoon lemon juice
2 garlic cloves, minced
1/2 teaspoon crushed red pepper flakes
1 pound boneless skinless chicken breasts, cut into 1/2-inch strips
2 tablespoons canola oil, divided
1 bunch broccoli, cut into florets
Directions
Cook noodles according to package directions. Meanwhile, in a small bowl, combine the water, soy sauce, peanut butter, brown sugar, lemon juice, garlic and pepper flakes; set aside.
In a large skillet or wok, stir-fry chicken in 1 tablespoon oil until no longer pink. Remove and keep warm. Stir-fry broccoli and carrot in remaining oil for 4-6 minutes or until vegetables are crisp-tender. Stir sauce mixture; add sauce and chicken to skillet. Return chicken to the skillet. Drain noodles; toss with chicken mixture. Yield: 6 servings
Thursday: Steak Peppercorn Salad
Prep:15min
2 8 -ounce beef eye round steaks
4 teaspoons dijon mustard
Kosher salt and freshly ground black pepper
3 tablespoons extra-virgin olive oil
8 ounces white mushrooms, halved or quartered
1/4 cup grated parmesan cheese, plus more for topping
3 tablespoons low-fat sour cream
2 to 3 teaspoons brined green peppercorns, drained and chopped, plus 1 teaspoon brine from the jar
2 large romaine lettuce hearts, chopped
Read more at: http://www.foodnetwork.com/recipes/food-network-kitchens/steak-peppercorn-salad-recipe.html?oc=linkback
Directions
Rub the steaks all over with 1 teaspoon mustard and 1/4 teaspoon each salt and black pepper. Heat 1 tablespoon olive oil in a large nonstick skillet over medium-high heat. Add the steaks and cook until browned, 5 to 6 minutes per side for medium rare. Transfer to a cutting board. Wipe out the skillet.
Heat 1 more tablespoon olive oil in the skillet. Add the mushrooms and cook, undisturbed, until golden, about 2 minutes. Season with salt and continue to cook, stirring, until just soft, 3 more minutes.
Whisk the parmesan, sour cream, 3 tablespoons water, the remaining 1 tablespoon olive oil and 3 teaspoons mustard, the green peppercorns and brine, and 1/4 teaspoon each salt and black pepper in a large bowl. Add the mushrooms, lettuce, celery, tomatoes and croutons and toss. Cut the steak into bite-size pieces; add to the bowl and toss. Divide among plates and top with more parmesan.
Sources: www.foodnetwork.com, Read more at: http://www.foodnetwork.com/recipes/rachael-ray/lemon-chicken-recipe.html?oc=linkback