Wow, I am blown away at the June Promotions this month I had to get back from Summit and share right away! Every where from the new release of the 3-Day Refresh Challenge Pack to the PiYo release you do not want to miss these amazing offers to help you get into great lean shape OR kick start your weight loss or simply get back on track.
3 Day Refresh Challenge Pack 
Lose weight and kick-start healthier eating habits in just 3 days with the 3-Day Refresh. This program is designed to fast track your weight loss by detoxifying and cleansing your system while helping you break bad eating habits. In just 3 days you'll feel lighter and healthier, without starving.‡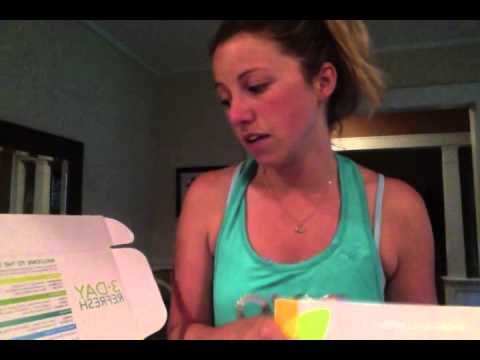 3-Day Refresh is Beachbody's first ever, 3-day clean eating program. (Since it's from Beachbody, you can imagine how many HOURS of dedicated research and testing have preceded its release!!!). It's like 3-day wakeup call to break the cycle of bad habits and get you on the fast track to losing weight, feeling cleaner, lighter and healthier!!!
This is a simple and convenient program that offers quick weight loss, a clean break from poor eating habits and gets you started on the path to better nutrition…in just 3 short days!
For more information about the program, view this video by Carl Daikeler, CEO of Beachbody, and Isabelle Daikeler, co-creator of Shakeology, Ultimate Reset and 3-Day Refresh: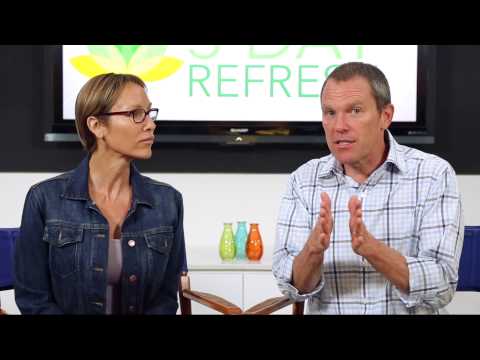 Click the Picture to Order Now:
Introducing PiYo, a high-intensity, low-impact workout for a new kind of STRONG.
Get an ultra lean and intensely defined physique without bulking up or straining your joints.
Chalene Johnson took the very best Pilates- and yoga-inspired moves and cranked up the speed to give you full-throttle cardio, strength, and flexibility training—all at once. PiYo packs it ALL into each workout so you can build lean muscle mass—as you're burning crazy calories.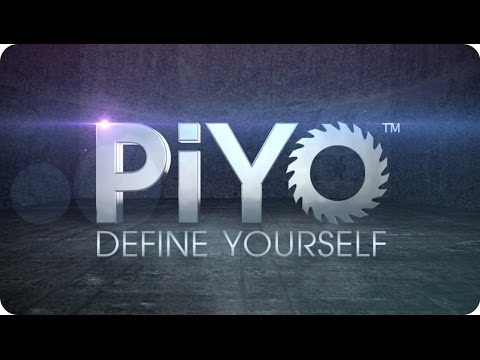 Get your order of PiYo Order Now!
TeamBeachbody.com Store Customer Links: Other programs that are on sale for the month of June only!
$160 INSANITY Challenge Pack Click here:
With any Challenge Pack Purchase there is also a FREE Coach Sign up, if you are interested in joining out Team Boom Family please read below..
How do I get involved with Coaching or get started? 
Beachbody Coaching
Team Boom is NOT just any team…We're a FAMILY, We work TOGETHER, We train together and we grow from each others strengths! Team Boom was started by a family of five, We came together a few years ago not as fitness experts or professional trainer but as a regular family, every day people that used the  program and products that have helped me and my family and not thousands CHANGE their LIFE!! Now we are PASSIONATE about sharing them with others! We love to help people and pay to forward by… CHANGING LIVES…like mine…like YOURS…We are TEAM BOOm..TOGETHER we are BETTER! Together we are UNSTOPPABLE!! Join our team…Join our FAMILY of coaches!!
SUMMIT 2014 Team Boom TESTIMONIALS (just a few!) 
WHY BECOME A BEACHBODY COACH WITH TEAM BOOM?
I became a coach because I Believe whole heartedly these programs and products can CHANGE lives!!! Our Team Boom group has gone from nothing to a full booming team of over 1,000 coaches. We are the best at motivating others, and teaching others the business basics. The best part about this is we have developed an easily dublicatable system that can get you similar results. Coaches who have followed our system went from nothing to replacing their full income or creating a second income for their family being a Beachbody Coach to replacing their full-time income in a little over a year. I am here as living proof of that!
Its possible in this business and that the most successful people are just like us, they started from the bottom and some of them have achieved tremendous success in a very short time! I learned a lot of tools to help me advance my business and became re-energized about the business. In terms of my personal goals, I also got re-energized and excited about reaching my fitness and health goals and seeing all of the beachbody challenge winners on stage who have had incredible transformations was so inspiring and motivating. My goal is to be on that stage next summer!!! BOOM! "
Its amazing to have something in your life that keeps you accountable! Being a coach makes me accountable for my own health and happiness every single day. It truly is the best decision my family has made. I have always worked 40 hrs a week and at times wasn't able to be there for my children. Now as a coach I am able to be with them at home, earn an income and be accountable to being in the best shape and health, plus helping others achieve those goals too!
As a Diamond Beachbody Coach, I have grown my business from a hobby to a full time income in a little over a year. I now am able to continue to stay home with my 2 small children, have a great body, and extra income to do the things we want to do as a family but were limited to because of finances. I get to help others with their finance, fitness and nutrition goals every day and having the ability to see others reach those goals is the best reward of all!
The Team BOOM group is by definition the Product of the Products! We have all done a lot of the programs. We are not nutritionists or experts we just love helping others see and achieve the same fitness goals as we have! We have a boosting support group for all levels and all walks of life, which helps others get the support they need! We love running challenge groups and this is truly our passions. Each Challenge group we run has the opportunity for the contestants to get into the best shape of their lives and have the chance earn a free workout program! We run all our challenges on facebook, so its easy for everyone to follow and use! Each participate purchases a Beachbody fitness program and commits to drinking Shakeology for at least one meal a day. In return I will help you with meal planning, grocery shopping, planning and staying on track. The group is small, personal and it really gives them that extra SUPPORT component they are looking for to go along with their fitness, nutrition and now Positive SUPPORT through Team BOOM!
Since we have created the SUPPORT group I have seen a boost in our business by helping other coaches join our team and duplicate the support groups. It makes me extremely happy to see others commit reach their own goals. Each week we have calls, we have a secret facebook coaching group where we can post questions, we have coaches ALL OVER THE United States and Canada! There is no greater feeling in the world than seeing your coaches succeed!!!
WHAT A BEACHBODY COACH ISN'T
If you are looking to get rich quick, then Beachbody Coaching is NOT for you. It's a lot of hard work and consistency is key. If you put in the time and effort you will see the benefits of coaching through the Beachbody Coaching plan. I tell all my coaches COMMIT TO A YEAR, and you will be amazed at what you can achieve in your business. I look at this business how I look at my own fitness and health, it DOES not happen over night, it's a consistent effort that takes some time and CONSISTENCY, but within a year you will be amazed at what you can accomplish.
I LOVE SHAKEOLOGY AND BEACHBODY PROGRAMS!
Half my success at the Beachbody Business is I am a product of the product. I have done P90X, Insanity, Turbo Fire, T25, Les Mills Pump and Shakeology every day! I love these products, there for I love what I do. There is not a program that has lead me in the wrong direction. They are all different levels, but all amazing programs! Its not every day I wake up and I am excited to workout, but I know they programs are there for me and once I get going I have NEVER regretted the workout!
When I started P90X I wasn't all that into the Beachbody Program. I was being coached by my mom. Once I got into the Team Boom group and saw the transformatins of others I decided to really commit to the program. Once I got results it was an instant High I never wanted to leave! From there I simply shared my success and excitement with others. From there it became natural for me to share what was working for me and others. As other customers started to see results they too had that excitement about shakeology and wanted to join the coaching Team Boom. It's a natural progression. Becoming a coach is a passion and its something others are scared, excited and nervous to take on. I felt the exact same way!!! Sometimes new and change are scary things, but with time and dedication its very simple for anyone to live the life they really want!
INDEPENDENT BEACHBODY COACH INFORMATION, COST?
A one time fee of $40 to become a beachbody coach.
This is a one time payment. You can get this waived when you purchase a Challenge Pack!
A monthly website fee of $15.95. To be a coach their is a monthly payment. Beachbody gives you three websites that you can personalize very simply. They give you a Beachbody Website, Shakeology Website and Ultimate Reset website. They also pay for millions of dollars in advertisements so they products and workouts have a name branned.
To remain an active coach you need to have a Personal Volume (PV) of 50 points per month. Purchasing a month's supply of Shakeology (at a 25% discount) is 90PV for example and you're done. I agree with Team Beachbody's methodology that you need to use their product in order to be able to explain the benefits of the research they've done. Plus, their supplements actually taste a whole lot better than the other stuff I was using. Recovery drink… think orange creamsicle!
Benefits:
You receive a 25% commission on anything somebody buys from Beachbody using one of your links. Somebody purchases a copy of P90X, you get a check for $29.96.
You can, if you choose to, create a team of coaches as well. You can create a business based off of a team of people who are passionate about the same things that you are. I tend to attract women who are passionate about health and fitness,specifically clean eating stay at home momma's. But I also have some individuals who want to grow a business and create a full time income! The saying you attract who you are is completely true!
You receive a 25% discount on all Beachbody products including merchandise. If you're using supplements today like I am, just the discount savings alone on let's say P90x Protein Bars and P90X recovery drink covers the $15 monthly website fee.
You get paid on a weekly basis, every Thursday morning!
No inventory to carry, Beachbody takes care of everything.
Access to an entire team of experts on health and fitness.
Access to marketing materials and guidance on how to build your business.
Intangibles:
I have found a new passion for health and fitness and have never felt better. I'm not trying to sell you that miracle pill, extreme diet, or a whole lot of vitamins you probably don't need, this is for real. Nothing in this program is easy, you have to work for it!
I have increased confidence in all aspects of my life. I finished 90 days+ of one of the most physically challenging activities I've ever encountered. I lost a weight, built some muscle along the way and I feel fantastic.
I can give non-expert nutritional advice based upon my experience. I don't have a degree in nutrition, but I know what worked for me and am helping others figure out what works for them.
HOW DO YOU SUCCEED?
It's a breakthrough income opportunity that lets you turn weight loss into profit. In order to make money, all you have to do is let people know about getting fit and losing weight with Beachbody's best-selling line of products. You succeed by helping others succeed!
WHO IS THE COMPANY BEHIND THE COACH BUISNESS OPPORTUNITY?
Beachbody is a successful 10-year-old, $250+ million corporation based in Southern California. We create and sell the nation's most popular in-home fitness and weight-loss products—high-quality, well-manufactured DVD workout programs, gear, and nutritional supplements that have been proven to work. When you become a Beachbody Coach, you're teaming up with a solid, stable company and a best-selling brand.
HOW DO I EARN MONEY?
You get paid weekly commissions when people buy Beachbody products and Team Beachbody Club memberships through your personal website. You can also earn cash bonuses based on your team's sales.
WHAT DOES IT COST TO BEGIN?
It only costs $39.99 to start a Beachbody business. That includes your first month's Business Services Fees and your Coach Business Kit, which comes with everything you need to begin earning income. Or you can choose to purchase a challenge pack in which you get a fitness program of your choice, 30 day supply of Shakeology, free shipping and a 30 day trial of the club membership and the coach fee is waived! Now this is a great deal!!
DO I NEED TO BE A FITNESS EXPERT?
No, you don't need to be a fitness or weight-loss expert to become a Beachbody Coach. You just need to be ready to commit to changing your life and inspiring others to do the same. It is important to be a product of the product!
WHAT KINDS OF HELP AND SUPPORT WILL I RECEIVE?
Once you become a Beachbody Coach, you'll be part of a whole network of successful Coaches who are there for you to learn from and share with. You'll also get full access to your online office, which has everything you need to market and manage your business with ease—including your own sales website and email account, a full set of sales and marketing tools, and extensive training guides and videos. In addition, our Coach Relations team is available to answer your questions via email or over the phone. And you'll have a Coach of your own for extra motivation and guidance.
You will be a member of Team BOOM where we have a online support group for coaches in facebook and weekly calls lead by our leader 4 Star Diamond Coach, Patrick Riehlman. It's is my job as a coach to help and work along with you!
You don't have to start coaching alone! It is my job to provide you with the tools to succeed!
Frequently Asked Questions
What exactly is a coach & why BeachBody?
As a coach, you are there to help motivate & guide others to achieve their fitness goals.
You provide guidance with meal plans and help customers make the best use out of BeachBody's many online resources and tools.
You will help your customers troubleshoot issues and support them in their endeavor to meet their health and fitness goals – this is THE most rewarding job!
Coaching is NOT hard-selling! Do you make a commission? Yes but you truly filling someone's needs.
BeachBody's products are ALWAYS in demand – this is the #1 reason we signed up because we already knew & loved the products including P90X, INSANITY, Brazil Butt Lift, 10-Minute Trainer, Shakeology & more!
Beachbody is a highly reputable company with products featured on news media, in magazines, on talk shows, used by celeb's, etc.
No stocking of product, or shipping products, or dealing with customer service issues.
Coaching Opportunity.
You don't have to start coaching alone! It is my job to provide you with the tools to succeed! Check out the apprenticeship program!!
Currently accepting applications for individuals who want to grow a successful Beachbody Business.
Complete the form and I will set up a time to chat and discuss the options for my Apprenticeship program.