Coach Basics Day 1
Coach Basics Day 1
Congratulations on becoming a Team Beachbody Coach on Team Boom and for taking advantage of this tremendous opportunity! I am Andrea Wallace and I am here to help you every step of the way. Use my experience, resources, and tools to grow your own successful Team Beachbody Business.
To best help me help you, it is critical that you complete the next 3 steps within the next 48 hours. Completing these steps will lay the foundation for your overall success.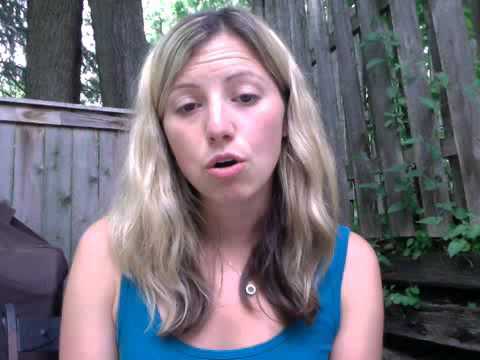 o What kind of coach are you hoping to be RIGHT now (it may change!)
_ Discount: Want the 25% off Shakeology & products
_ Retail: Pay for Shakeology & make a little extra income
_ Business Builder: Ready to go all-in and strive to make it a full-time job
within 1 to 2 years
o If (and when) you get doubtful, discouraged, fall off the wagon, etc, do you want
me, as your sponsor coach, to…
_ Push you with motivation and encouragement to get you back on track and
believing in yourself and the company OR…
_ Let you figure it out on your own and you'll come back when you're
ready?
Tomorrow we will start to talk about your goals!
Best Regards,
Anny Wallace
---
Coach Basics Day 2
Coach Basics Day 2
Welcome and congratulations on your decision to participate on to Day 2!
One Quick Tip: Since this is new to you and there is so much to learn, it's easy to get overwhelmed. Don't be! We will take the next few weeks to walk along side you and help you get started effectively.
1) Let's Log-In! Immediately after signing up as a coach, you should have received an email from Team Beachbody giving you the information needed to log-in to your Team Beachbody account. Let me give you a quick "step-by-step" to help you do this. First, go to www.teambeachbody.com and click on the "Sign In" button on the upper right-hand corner of the page. Then you will need to enter your email address and password that you established during the sign-up process.
Team Boom has a great customized training which you will do with me. Before we start that I want you to know all the resources you have available right now. You will want to go to your www.teambeachbody.com site and login in.
1. Go to COACH>COACH ONLINE OFFICE 
2. Under the News and Training select TRAINING
3. GO over the Over View Section 
4. Go over the COACH Section 
MESSAGE me back Your WHY for becoming a Coach, Your Physical Goal, Financial and One thing you learned from the Overview section. 
2) Let's Get Set-up! Along with becoming a coach, you received 4 websites to help you run your business. Watch this video to learn about each site and help you get them set-up. These sites are vital to the success of your business, so it is very important that you watch it as soon as possible.
"Your Profile & Websites Video"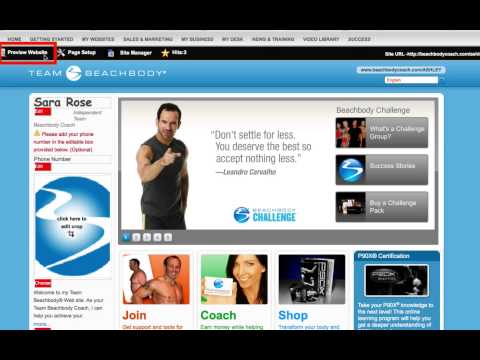 Getting Prepared For The Training:
Today you will watch the OVERVIEW OF THE ONLINE OFFICE video (10 min.). This video will get you familiar with your Online Office, the place where you will conduct all of your Team Beachbody business.
If you have any questions, always feel free to contact me at anytime.
Best Regards and see you tomorrow!
Anny Wallace
---
Coach Basics Day3
Coach Basics Day 3
Today you will watch a quick video by Alyssa Sardelli a Star Diamond Team Boom Coach. Then download the 7-Day Quick Start Guide here and complete it prior to moving forward. Email a copy of your completed guide to me. (annymwallace@gmail.com)
7 Day Quick Start with Alyssa Sardelli (Team Boom Diamond Coach):

CLICK HERE TO DOWNLOAD THE 7-DAY QUICK START GUIDE
If you have any questions, feel free to contact me.
Best Regards,
Anny Wallace
---
Coach Basics Day 4
Coach Basics Day 4
Goals and dreams drive you to do whatever it takes to achieve them. One way to help you focus on doing what you need to do to build your Team Beachbody business is to keep your goals and dreams in front of you every day. I want to encourage you to create a Dream (Vision) Board so that you can visualize them.
Oprah Winfrey has a website to help you create your own Dream (Vision) Board. It is a free tool you can use, and it will serve as a daily reminder of your aspirations and what you want your life to be.
CLICK HERE TO START BUILDING YOUR DREAM BOARD
Once you have completed it, email it to me so I can better help you achieve your goals and dreams.
If you have any questions, feel free to contact me.
Best Regards,
Andrea Wallace
---
Coach Basics Day 5
Coach Basics Day 5
Coming Soon
---
Coach Basics Day 6
Coach Basics Day 6
Coming Soon
---
Coach Basics Day 7
Coach Basics Day 7
Coming Soon
---
Coach Basics Day 8
Coach Basics Day 8
Coming Soon
---
Coach Basics Day 9
Coach Basics Day 9
Coming Soon
---
Coach Basics Day 10
Coach Basics Day 10
Coming Soon
---
Coach Basics Day 11
Coach Basics Day 11
Coming Soon
---
Coach Basics Day 12
Coach Basics Day 12
Coming Soon
---
Coach Basics Day 13
Coach Basics Day 13
Coming Soon
---
Coach Basics Day 14
Coach Basics Day 14
Coming Soon
---
Coach Basics Day 15
Coach Basics Day 15
Coming Soon