Fit Tips for Starting the day right with water and breakfast!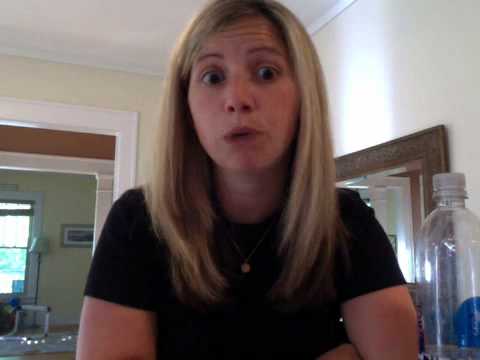 Clean Eating Prep ahead Eggs and Pancakes!!!

This is what I call the "cook ahead" egg and veggie cups. When you are in a hurry in the morning and if you are like me the morning is pretty crazy with two boys so this is a great option to make the day before. Usually my husband is running out the door and it will grab one of these!!
Simply spray a muffin pan with olive oil cooking spray ( or wipe down each cup with Olive Oil , crack an egg into the cup, add seasoning ( a dash of hot sauce,  salt & pepper, onion powder… ) and a few bits of leftover vegetables. In this case, leftover spinach. If you like, you can use a plastic fork to slightly scramble each egg in the cup.
These are so easy and amazing. Try them at your home. Sometimes my kids get picky about the spinach so I will do half regular eggs for my son Will. My other son John is SUPER picky so for him I will do half and egg and some banana and make it more like a pancake!!
________________________________________________
Recipe: Egg&Banana Pancakes (no batter)
One egg
One banana
Cinnamon
Directions: Blend together in a magic bullet or chop blender, poor some olive oil on a skillet and poor in the pancake. Add Cinnamon when done. ( If you want to make it more thick add more banana or a little of pancake batter)
_____________________________________________________
Pumpkin Pancakes

Pumpkin Pancakes
These are a great treat during the fall or just in general! My kids love pancakes and this recipe is one of their favorites!
Ingredients:
6 egg whites
1/4 cup canned pumpkin
1/2 cup cottage cheese
1 tsp. vanilla
1 cup whole rolled oats
1 tsp. pumpkin pie spice
Real Maple syrup.
Mix all ingredients together.  Spray pan with clean cooking spray and make pancakes!  Top with maple syrup!
____________________________________________________
 Hash Brown Casserole
Hash Brown Casserole
Another great option that my mother in law always makes is a large Egg Casserole the night before if company is coming to town and you don't feel like slaving. Here is a recipe I found on Cooking Light thats quick and easy and healthy. They chose bacon and I used Turkey Bacon, so whatever you want should work!
6 Turkey bacon slices
1 cup chopped onion
2 garlic cloves, minced
1 (32-ounce) package frozen Southern-style hash brown potatoes
1 cup (4 ounces) preshredded Classic Melts Four Cheese blend, divided $
1/2 cup chopped green onions
1/2 cup fat-free sour cream
1/2 teaspoon salt
1/4 teaspoon freshly ground black pepper
1 (10.75-ounce) can condensed 30% reduced-sodium, 98% fat-free cream of mushroom soup, undiluted
Cooking spray
Preparation
Cook bacon in a large nonstick skillet over medium heat until crisp. Remove bacon from pan, and crumble. Discard drippings in pan. Add 1 cup onion and garlic to pan; cook for 5 minutes or until tender, stirring frequently. Stir in the potatoes; cover and cook for 15 minutes, stirring occasionally.
Combine crumbled bacon, 1/4 cup cheese, green onions, sour cream, salt, pepper, and soup in a large bowl. Add potato mixture; toss gently to combine. Spoon mixture into an 11 x 7-inch baking dish coated with cooking spray. Sprinkle with remaining 3/4 cup cheese. Cover with foil coated with cooking spray. Refrigerate 8 hours or overnight.
Preheat oven to 350°.
Remove casserole from refrigerator; let stand at room temperature 15 minutes. Bake casserole, covered, at 350º for 30 minutes. Uncover and bake an additional 30 minutes or until bubbly around edges and cheese begins to brown.
Dark Chocolate Peppermint Protein Shake
This is one of my favorite recipes!! If you are craving chocolate, which is a regular occurrence in our home this hits the spot!!
Ingredients
-1 large banana, frozen
-2-3 large ice cubes
-1 cup non dairy milk of choice
-1 scoop Shakeology Chocolate 
-2 tablespoons cocoa powder (high quality)
-Pinch of sea salt
-1/4 tsp pure peppermint extract
-optional add In: 1 tablespoon dark/vegan chocolate chips optional
-toppings: homemade whipping cream, vegan whipped topping, or Greek yogurt
Instructions
Place all ingredients in a blender or magic bullet and blend until smooth.
Delicious Shakeology recipes:
Vanilla
After years of searching, we finally unearthed a vanilla that's pure and delicious enough to live up to the Shakeology name. Made with pure, sustaiably sourced vanilla from Madagascar.
Click Here Vanilla Recipes 
Chocolate
This chocolate-lover's-dream-come-true-rich-and-creamy shake is so delicious that it's hard to believe it's healthy, too. But it is. So healthy that a shake a day might help keep the doctor away.
Click Here Chocolate Recipes
Strawberry
Packed with sweet and scrumptious flavor, this whey protein-based, non-vegan formula is mouthwateringly delicious. And nutritious!
Click Here Strawberry Recipes
Greenberry
Made with more than 70 powerful superfoods and nutritious ingredients from around the world, this tangy treat is a delicious way to fuel your body with what it needs.
Click Here Greenberry Recipes
Tropical Strawberry
Packed with strawberries, bananas, papayas, pineapples, and tons of other deliciously good stuff, this vegan shake is a refreshing way to start your day. Plus, it's soy free and dairy free.
Click Here Tropical Strawberry Recipes
Chocolate Vegan
Crafted with rich cacao, 5 new superfoods, 5 grams of fiber, and absolutely no fructose, this 100% soy-free and dairy-free vegan shake is absolutely delicious and incredibly nutritious.
Click Here Shakeology Vegan Recipes 


Join my next Clean Eating Challenge!