Recently I have been getting a lot of emails and messages about losing the last of your baby weight. It was a struggle I dealt with for over a year. When I was 8 months pregnant with my second son Will, I was laid off. I gained an additional 25 lbs the last two months pushing me over the 50lb rank. It was mostly I will admit from being depressed, stressed and not really caring anymore about my body. After having my son it was very difficult for me to get back into the groove of taking care of myself, since I now had two kids. I pretty much had every excuse in the world, I didnt really care. It was until one night when I had to put back on my interview suit to start looking for a job (A very expensive suit!) and I couldn't get it past my hips.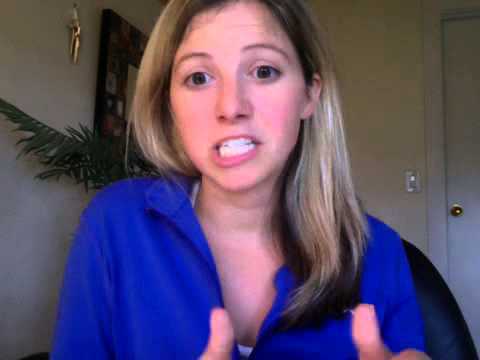 On top of trying to go back to work, finding an new job I couldn't bring myself to go to the store and purchase a new suit that would cost a fortune. Its that feeling of knowing you failed miserably and they brought me even deeper into not caring. When you don't take care of yourself on the outside, it shows more so on the inside. I wasn't going out as much, being social, I felt trapped and it was all because I couldn' t get a hold of the way I felt.
I finally decided to join a Summer Slim Down Challenge and took this photo….I cried and couldnt believe that was me. I know somewhere my old happy go lucky self was there. I took the photo and dashed to my drawer swearing I would never share it with a sole. From there I got to work and first, it was the mental getting ready I prepared!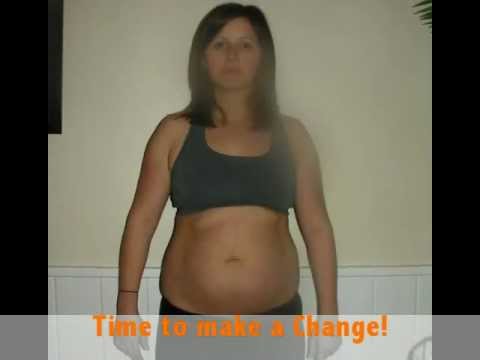 I knew there were a few things I really needed to know.
A. A PLAN
B. A NETWORK
C. NO EXCUSES MAKE TIME
D. Nutrition Fitness Plan
1. I needed a PLAN. I needed a goal and a strong why. For me it was losing 20lbs, fitting into my interview suit and finding a job so I could help out my family. I know these are all different goals but I knew if I felt better about myself my confidence would increase and I could get out there and nail an interview.
2. NETWORK For me I know if I can be kept accountable I will finish any task someone gives me. That is just the way I am. I worked in sales my entire life and if someone sets a goal for me, I try and break it and then some. I had no one to keep me accountable and frankly I didnt care if my husband was my support haha, just being honest I needed some a team! So I decided to join the Summer Slim Down Challenge by Beachbody and was thrown into a group with people I didnt really know, but we all had the same goals and desire to get healthier. I thrived on the environment, the posts, the accountability, the tasks we were given, the positive feedback and friendships. Within 30 days I had lost over 10lbs. We made the group so people would have a spot to go for advice, motivation, be able to post progress photos, share recipes, etc. Feel free to answer questions and give your opinions.
3. NO EXCUSES. I realized I was my own worse enemy, I made every excuse because it was easier to make an excuse than do a 30min workout, (literally I have heard every excuse in my own mind) The Kids, Dinner, Laundry, Time, Need to find a job, but the pizza was easiest etc. bla bla bla! I made a choice, no matter what before I could talk myself out of it I would set my alarm at 6AM every morning and try to accomplish at least 20minutes.
4. NUTRITION AND FITNESS plan. This was my BIGGEST OBSTACLE! The problem was I had NO PLAN. I couldnt go to a gym because I had a 4 month old and a 2 year old. I would snack on CRAP that lead me to wanting more CRAP, as a family we are poorly, there was junk, I had no idea if I could even do a squat! I wasn't sure after year of no running if  I could physically walk a block.  SO I decided to dust of an old P90X my husband had, I begged him to join me and together we woke up at 530am or 6am and got it done with the kids there or not. We had a SPECIFIC plan what we needed to do every day. 6 days a week. Still I wasn't seeing progress at all because my nutrition was horrifying. I needed to invest in Shakeology, a meal replacement wellness drink that contains
Shakeology is much more than a protein powder, it's 70 REAL whole foods (super foods). For example:
PROTEIN and ESSENTIAL AMINO ACIDS to help build muscle, reduce food cravings, promote healthy skin, hair, and nails: quinoa, flax seed, whey protein (or brown rice protein if you do vegan), and chia seeds.
PREBIOTICS, PROBIOTICS and DIGESTIVE ENZYMES, which aid in improving digestion, regularity, and nutrient absorption: pea fiber, apple pectin, yacon root.
ADAPTOGENS to help promote a strong immune system, increase energy, protect the body from stress, balance endocrine hormones and the immune system:such as maca root and ginkgo leaf. Shakeology has a total of 9 adaptogens. Which is more than any other shake out there.
ANTIOXIDANTS  and PHYTONUTRIENTS (plant-sourced ingredients) to help maintain health: pomegranate, goji berries, blueberries, green tea, spinach, barley grass, and some others.
It breaks down to about 4 bucks per shake ($129 for a 30 day supply) but as you can see you are paying for the quality. For coaches it's about 3 bucks per shake ($97 for a 30 day supply).  And it really is a full meal that fills you up for only 3 or 4 bucks.  If you order a month supply in a Challenge Pack it comes with any Beachbody workout program of your choice at a big discount.  Shakeology comes in a variety of flavors (vanilla, chocolate, greenberry, strawberry, vegan chocolate, and vegan tropical strawberry) So I STOPPED going to get a Latte and had my shke a home to cover the cost.
WHAT NEXT???
Then we got to work!!!! I had it in my mind a set date I would be in those pre baby jeans. I had literally every possible resource at my finger tips I just had to DO IT> but with the support of my network, the plan, the program, the nutrition guides I really had NO excuses why I wasn't able to do this with or without kids. With or without depression, with or without support it was all on me!
APPLY FOR MY MOM ON A MISSION CHALLENGE!
If you would like to be considered for my upcoming challenge group please complete this form below. I will contact you with further information regarding the challenge group.
In the end your main goal in life is to live a healthy and inspiring life. You want to live a life that allows you to move freely, to have confidence, to have energy and to be able to experience life the way you want to! I refuse to let my the things I can control like my weight dictate how I spend my life. I want my kids to be empowered by our family choices and lead by example. So today make the commitment to yourself to get started.
Pick up a program, join my challenge group and let me coach you through the next few months so that you can start off your holiday season with energy and feeling empowered to live life to the fullest.