MY JOURNEY INTO THE BEST SHAPE OF MY LIFE BY 30
MY Story and Why:
Hello everyone! Welcome to my journey of getting into the best shape of my life before I turn the BIG 3-0. I use to be afraid to turn 30, but I am not so afraid now. I am excited to this journey the last 4 month in my 20s and kicking its, well ass!
This is my honest opinion of what it feels like to be embarking into this new decade, as well as what it feels like to complete this Insanity Max30 Program, raise two wildly active boys that are 3 and 5 and my journey of, well just getting through it all!
Over the next 4 months I am going to be taking myself, and you, if you read this on a wild ride! I will be completely honest. I first started my fitness journey exactly two years ago from this date. Since then its been a really emotional, fun, exciting ride for me! I genuinely LOVE every second of what I do and share very openly about my life, my struggles, my happiness. my parent roles and trying to well, just get through it!
Before I go into how Insanity Max30 is going to kick my ass I want to share how I even got into this! Right I mean lets be honest, this blogging is so NOT something I ever thought I would be doing and so is coaching! I wouldn't say I hate fitness, but it just wasn't really my passion, but helping people always has been. A little background in how I got into this helping field…! Oh where to start.
During college I worked part time at our local counseling center. I always really enjoyed it. I loved knowing I was apart of a bigger picture of helping people improve their lives. I didn't directly help the students, but I help the counselors by doing research, paper work, greeting people when they came in. I was given some serious responsibility at the age of 18. I signed some waivers, it was at 18 a BIG deal! A lot of the things I learned has to do with helping people feel happy! I would see people come in, and after a short time go out really happy! It just made me realize its so amazing to be apart, even if it was small, someones life like that. So anyways, I helped out part time while I went to school full time as  Childhood Education Teacher K-6 with a Concentration in Environmental Science. I'll be honest here…. I love children, I am MADLY in love with my own, but teaching it just wasn't for me. I learned that unfortunately my senior year. I knew I needed a career, right I mean my dad was breathing down my neck about getting insurance, I had student loans building up…the girl needs a JOB!
So that leads me into my next amazing career I landed only a month after interviewing, never even being in the field! I took a job in Chicago, IL as a Publishers Representative and Curriculum Specialist for the Arts and Sciences for Higher Education for a Publishing company. I learned very quickly, I enjoyed working with the students and  this job and guess what I KILLED IT. I was actually good as this job. I put my entire work ethic into this career! After 4 months they promoted me and I moved to Boston. That is where my now husband lived and I put in the request to move. They gave me a car, they gave me an expense account, I am not bragging here I am JUST as shocked as you. I mean at the age of 23 this was pretty awesome going from literally paying $10 bucks left for a pitcher of beer in college!
Shortly after establishing myself with this company we found out we were pregnant with my son John. Was I freaked out at 23…um yes! I mean again, I love children …but a Baby are you nuts! The first thing that popped into my mind was am I going to change the diapers or is Chuck? Second thought was LETS DO THIS! So we did and it was legit the most amazing thing ever! So now at the age of 24 I had one of the best career years of my life, had this amazing baby in South Boston, married my high school sweet heart and then moved back to our home town and bought a house because my company allowed me to relocate and gave me a position in the local Update New York with terms of traveling occasionally.  I mean what a rocking year! I was on cloud 9.
So you are probably thinking where does this coaching come into effect? I am too! LOL so anyways the 'coaching' opportunity or what I thought in my head back then 'joke' sorry it was true I was a TOTAL skeptic was introduced to me in 2009. i'll be honest, I totally let my working out, eating right, taking care of myself (with a baby I mean what is that?!) GO….out the door!
Slowly after college and my son I gained over 20lbs and just stayed comfortable, but inside I felt pretty crappy.
Slowly after college, work, my son I gained more and more. It wasn't all at once but little things add up and that is what happened to me! When we decided to have our second son Will. I was really excited and I had a goal to not 'gain' that much. I mean isn't that the plan for everyone haha. Well I did awesome the first 6 months. Then this is when things got a little tough. At around 7 months pregnant right before going into the holidays my company that I loved and I mean they loved me too right? I was rocking it all those years.. they asked me get on a call. The call lasted 5 minutes….again I had been with them 5 years… they laid me off and told me the day you deliver your son will also be your last day. Thats when I really back on the pounds. The picture to the left is me 4 months after I had my second son…
After I got of that call I was laid off. I realized something.  First I looked down at the floor and realized I couldn't see my feet and started to try. Before calling my husband I sort of thought to myself  I am not sure where to go from here. I mean who is going to hire a 8 month pregnant lady? Lets me real!
So I completely let myself go at the end of my pregnancy gaining way more than I ever expected, but really not caring! After I had my son I left the hospital weight 170. This is coming from someone who is 5'3 and in high school weighing 120. I had about 50lbs and I mean whatever I was pregnant! But if you have ever been pregnant you know what goes on also is a struggle to get off! I mean you gotta work for it. I was really stressed out so my milk supply wasn't so great. I was now home with two little ones and told I needed to start looking for jobs.
Sooooo NOW what… 
I was so happy for my little son but I was also EMOTIONALLY stressed. MENTALLY I had decided to find something where I could work for myself and no one could just take my hard work away from me. Physically I was exhausted! Instead of losing weight I kept that weight on. Around the 4 month mark after having my son I told my mom I was just really stressed out. As I went to put on my interview suit and couldnt even pull it up over my hips I knew this feeling sorry for myself really needed to STOP or it was only going to get worse!
She recommend I do the coaching. I literally started to laugh! I mean what, me? This depressed unemployed post partdom mom of two? I sort of laughed but really in the back of my mind I was thinking well it really would be pretty amazing if I could pull that off.
So one day as I was leaving my unemployment office, and so embarrassing especially from where I come from. I literally hide going in. I brought my two kids and the guy asked me why I did. I told him because I don't have anyone to watch them. I left that appointment and started to cry. I did what anyone would do and went through the McDonalds drive thru, thats going to solved everything right? I mean cover my sorrow with a Big Mac, and thats exactly what I did. What happened next? I just felt more shitty about myself.
So I pulled it together…I allowed my mom to take my before photo. I committed to coaching and staying accountable. I was so fired up with every emotion I was determined to someway turn everything around on my own. I got myself in this, I was going to get myself out. When you look at this picture you probably think, wow look at that stomach, haha its okay I think the same thing! BUT….what really catches my eye to this day is the look on my face.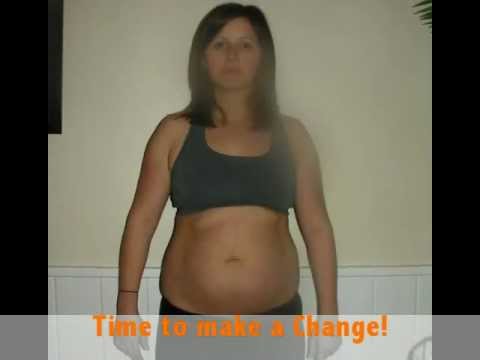 Because every time I see this picture and that face, I realized my why and over again every single day. I realize all who told me I can't, makes me want it even more. I realize how it feels to be in a spot where you have lost complete control and everything is spinning around you. I realize this was my breaking point and inside this person was ME a REALLY HAPPY person!!! I mean legit my family is so amazing and here I was so depressed. I finally said enough is enough. In order to make all areas of my life better I need to start with me. So thats why I did.
I started with the Ultimate Reset and lost over 15lbs! Going into June my family really wanted me to attend the first BEACHBODY SUMMIT. Immediately I was a believer in these products and shakeology. I couldn't help but want to tell everyone how much better I felt! It was the feeling of something so amazing. I was still on unemployment, had two kids but I had this deep feeling inside me I had belief. I convinced my husband to let me go with my family. We attended our first summit and I came back from that ON FIRE, but still lacking a little belief in myself. I couldn't believe these people did this for a living and actually got paid to help people! I was helping all these people around me and thought this is really amazing!
I was so happy about losing just that little 15lbs that I decided to start looking for jobs aggressively! I ended up nailing two amazing job opportunities and by July I was back with my old company. They gave me a car, increased salary it looked so amazing on paper. I had the most amazing boss to this day she is really one of my true inspirations of what a true leader is. She taught me so much about myself, about work, about sales and more importantly relationship building. I of course took the job and really was ALL IN. I mean I was ready to rock it and put my BB on the back burner but still always thought about that dream to be a coach and really make it my full time job, but ya know life. I still kick myself I didnt that because each time you step back, you are just stepping back SO much and losing all the momentum you build up!
 Why I decided to join Team Beachbody at my all time heaviest ever! Because ANYONE CAN do this..!!! I want to prove that!
Starting in 2013 I decided to complete the Ultimate Reset and finally lose the LAST 25lbs of my baby weight. After the reset I went fro 145 to 135 and had only 10 to go. Ever since that date I have loved every minute of helping OTHERs succeed with these workout programs, eating plans, accountability groups and gaining financial freedom with starting their own business if they decide thats what they want to do. It started out slow and I did it just because I loved it. Over the past two years I have helped many people get back on track. Helped other earn and stay accountable doing something they love.
I am amazed I was top 1% coach this year by increasing my team over the previous year. I ended as 305 out of 250,oooK coaches! I wasn't trying to go for the top but if you love something and you feel as if its not work then you will never work a day in your life! After receiving my final income for the year and realizing I replaced my full time income from last year BUT more importantly I was able to stay home with my kids and earn free trips. That to me is freedom!  I want that same feeling for others!
So as I embark on 2015 and into my 30s I have set some goals for myself! I have some high standards for ME I am not going to lie I am probably going to miserably fail, want to give up and each day is going to be a constant reminder of my GOAL at 30!
My husband and I won a free trip to the #1 resort in Cancun, so when I get there I want to be in the best shape of my life. BUT how am I going to do that? Well I am going to simply stick the Insanity Max30 Nutrition and 8 week Fitness Program. I will be completing it twice! I will stick to having my Shakeology every single day and completing the 3 Day refresh at least once a month AND tracking it here!
Ok so here we go….WEEK 1  of Max 30 
Here we go is JANUARY 2015 and this GOAl just got scary real! First things First I asked TONS of people to DO THIS WITH me, there is NO way I can do this alone, so hence the accountability group—->check it out this group is AMAZING!!! Any you can join (just ask me how) Anyways ….serious accountability, support, motivation BEFORE we even started. Stating with this call from my sister and myself on the nutrition, the workout, the guide, how the group works, we are in this TOGETHER!
First few workouts!
So in order to really get results, we first have to get REAL HERE!!!! I was bad over the holidays, I don't want to say bad I want to say I ENJOYED myself because whatever you only live once right? But I totally felt it after and I really needed to take these BEFORE photos so I could track progress. I am being HONEST this is scary for me to publicly SHOW before I even after an after photo, but that just makes me all the more accountable right!? Aw here is to hoping 😉 First I am going to say, I am NOT going to totally restrict myself and go nuts. I am going to have some cheat meals and take my time meeting this goal and that is why I gave myself 4 months.  I want to be realistic and turn this into a journey rather than a 'quick fix' because those do not work!
Are you considering the Insanity Max30 or our 21 Day Fix Challenge group?
Here is the Team Recording we just had to share tips and ideas suggestions to help everyone get started right with our Challenge Groups!! OUR Next one will be January 19th!!!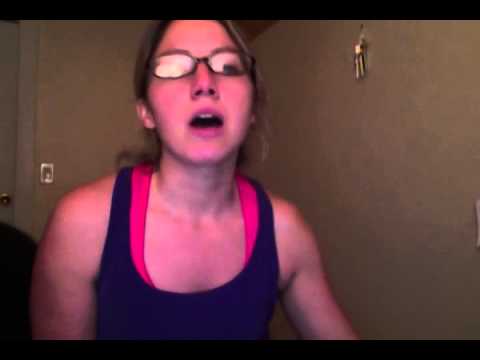 Here is to SHOOTING FOR THE MOON! I might miss but I am going for it!
Here are my BEFORE PHOTOS TAKEN ON 1/2/2015 
HALF WAY THROUGH THE WEEK & 3rd Workout!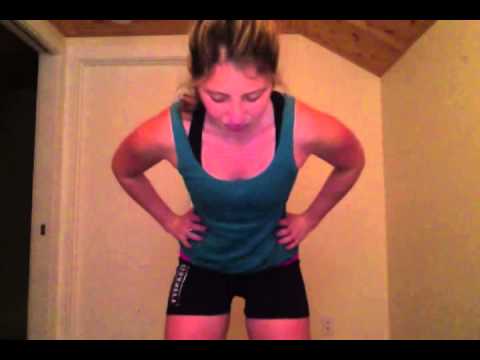 PURCHASE PORTION CONTAINERS HERE and INSANITY MAX30 program HERE
Here is my monthly meal plan I am following ( see the video above to learn more about the meal plan!)
I am also very excited to share with you all the SIMPLE MEAL Plan that has come with Insanity Max30. You can piece together the meal plan you want or use the sample plans.
Nutrition to the MAX with simple ingredients and following the portion container idea. You can purchase the portion containers separately here:
You wont find any fancy ingredients or complicated recipes, or a very stricter meal plan. Its all based on PORTION EATING. Most people don't know the proper portions they should be eating. Now you get to eat what you want and create your own meals, but with this program you are eating the right portions.
PURCHASE PORTION CONTAINERS HERE and INSANITY MAX30 program HERE
Apply to be apart of my Exclusive Test Group: January 19th
Only a few more weeks until I'm MAXING out! Look at these results from the MODIFIER! No excuses not to do it.I'm so excited and I want YOU to join me.
WEEK 4
I am on week 4 of the Max 30 and I am realizing more now than ever that its mostly all about your nutrition, which I think we can say is safe for all programs. I do really love this program. I am not use to this much cardio, so I am definitely breaking a sweat. I do love to workout with weights so that is a big struggle for me, but I feel more core tightening and really like the max30 abs routine! I find myself really sore a few days after each workout.
The biggest support I have right now is 100% our accountability group on facebook. If it wasn't for that I don't think I would be sticking to this workout! I am really motivated by others holding me accountable to what I said I was going to do. Over all so far I am down 3 lbs and have lost that 'holiday bloat!"

Who can do Insanity Max 30?
Insanity: Max 30 is not gender or age specific: anyone can do it. Max 30 has two modifiers so that you can complete the program and get insane results without the high impact jumps that strain your joints. Insanity is not a prerequisite to Max 30.
Why should I do Insanity Max 30?
Are you ready to push yourself to you max and get some of the best results of your life?
Have you hit a plateau and want to take the necessary steps to push past it?
Are you ready for a new challenge?
Do you love the motivation you get from Shaun T and the inspiration he gives to get you through your toughest workout?
Are you ready to follow a nutrition plan tailored to your needs?
If you answered YES to any of the above questions, then Insanity: Max 30 should definitely be your next program.
This was featured in Men's Health as one of the most effective programs to help you lose weight, sculpt and tone.
This is a simple roadmap to success! Follow the steps laid out in front of you, commit over the next 60 days and this guide will not just give you results in 60 days but it will give you the told you need to be healthy the REST of your life!
Is $3 a day for 60 days worth getting in the best shape of your life? (Something you will have forever!) I THINK SO!
Message me and lets get started together.