The Wallace's are stepping it up a notch! When I mentioned to my husband about the performance line, he immediately was interested in learning more. He definitely does his research and asks lots of questions. I didn't really consider it until I started to hear about others results and the research and millions of dollars Beachbody had put into this performance line. We are going to start a 30 DAY MONEY BACK Guarantee Test Group, August 10th
What is Beachbody Performance?
Beachbody Performance is a line of premium performance supplements designed for Beachbody Coaches and customers to use with their Beachbody fitness program (or any fitness routine), which will improve performance and recovery, and help anyone reach their fitness and health goals faster.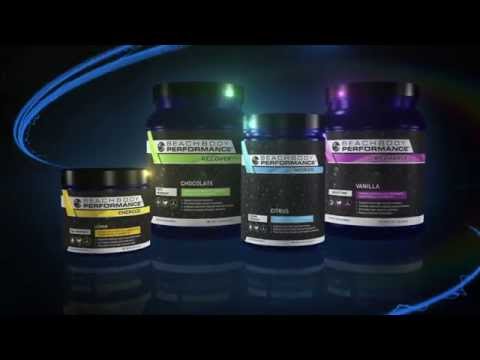 The system consists of five powder drinks that are formulated with key ingredients scientifically shown to be effective:
1. Beachbody Energize Pre-Workout Improves intense exercise performance, increases energy and endurance, and sharpens focus and reaction time.
2. Beachbody Hydrate During-Workout Supports hydration during exercise, replaces electrolytes lost during exercise, fuels working muscles, and improves endurance.
3. Beachbody Recover Post-Workout Speeds muscle recovery, promotes lean muscle synthesis, combats exercise-induced muscle soreness, and improves muscle strength recovery.
4. Beachbody Recharge Nighttime Supports overnight muscle recovery, improves overnight adaptation to exercise, promotes lean muscle synthesis, and reduces muscle breakdown.
5. Beachbody Creatine This add-on has no flavor and mixes well with the Recover Post-Workout formula to improve high intensity exercise performance, increase muscle strength and power, and enhance the effects of resistance training.

For those already drinking or interested in drinking the Shakeology supplement, it is perfectly fine to use Beachbody Performance supplements in addition to a daily regimen of Shakeology. However, for best results, do not mix Shakeology with any of the Performance formulas.
Designed by Harvard-trained scientists and based on cutting-edge sports science, exercise physiology, and nutrition research, Beachbody Performance contains scientifically proven ergogenic (performance enhancing) ingredients and plant-based nutrients to help maximize exercise performance and recovery safely, effectively, and naturally. No artificial colors, flavors, sweeteners, or preservatives. Order Beachbody Performance individually by formula, or all together in a stack.
Collector Interest Email, be the first to know when it launches: CLICK HERE
How do I get Beachbody Performance Line?
The Beachbody Performance Line will be released in July and I am sure all of you can't wait to get your hands on it! Be the first to get your by filling out the form below or emailing annymwallace@gmail.com. Don't forget to make me your free coach if I'm not already!