My story is very similar to many other women out there. It's not to complicated and not much different. I wanted to find a solution for feeling great after having kids. I was also always struggling with trying to find away to help my family financially without having to take so much time away from my number one goal, which was a mom first.
Growing up I always wanted to do the right thing. Go to school, have great friends, have a family, be successful as a parent. I never realized after having kids how hard it could be to balance it all, but I wanted to find away.
I went to work and did something I really wasn't that passionate about at all. When I heard other says they actually liked their work, it always shocked me. I wanted that! I wanted some sort of passion, living a life I felt deep down inside I was meant to do something more.
Do you feel that way too? Do you feel like you were meant to do something for yourself and your family? Do you know how to put your dreams into motion and go after them?
In order to succeed there is ONE THING most people who are successful have and that is YOU CAN NOT SKIP THE JOURNEY. That is the most important part. Every roadblock, setback, new choice, even the FIRST decision to make a change. Every single part of those stepping stones are equally important. If you miss a step it wont make the journey as rewarding or as meaningful. I didn't always have all the answers and honestly I used google most of the time to figure it out. For real!
I believe that each one of us has the ability to CHOOSE to live THEIR LIFE BY DESIGN. But I believe that it starts with YOU and ends with DAILY ACTION AND PASSION!
When I started my journey to become healthier, it was very difficult. I decided to join as a coach because I saw how the programs and accountability would help me, I didnt think so many would not support me along the way. But inside I knew it was something that really would work for me and I was sick and tired of being sick and tired. I wanted to put on some jeans and ACTUALLY feel good on the side, and on the outside. So when I started, I didn't earn any money, I had to invest in myself and some products to get the results I wanted. I felt the investment was the best thing I ever did because it made me so much more accountable to actually following through on my goals.  No one really believed in me, except my mom. No one thought I could do it, some even told me flat out I don't think you can. But my power to succeed was greater than any obstacle or person who stood in my way. They were not the ones determining my own success and what was the worst that could happen? They would talk about me, maybe that is something people would do anyways. I knew I would look back at my life or even just a few years back and think, wow I cant believe I didn't go after what I really wanted because of a few things holding me back. I had to grow some thick skin and decide what it was that truly made me happy and it was this. So that is what I decided to do. I drew a line in the sand and got to work on myself first.
At the time, my husband did not want me to do this. I was already working a full time job making a great income. I covered our health insurance, car insurance, company car, great perks, nice bonuses. He didn't see the point me in investing time into something to start out I didnt get that much of a return on, but I loved to do it anyways. I had a passion for it and I found myself doing it more and more because the more I did it the more it made me feel happy and there was nothing like hearing how because of YOU you made someone else feel great.
My first goal I set was to earn a trip on a cruise. To get back into my pre baby jeans and just feel better about myself. I wanted to prove mostly to myself and my husband that I could do something like that. I earned that trip, and I was so proud to be there. I worked hard, I earned it, I was making a difference.
Every time I learned I could do a little more it felt great. It was like this AMAZING journey that was all about what I DID in order to get there. I started to really investigate how I could help other people with this and each time I helped a new coach succeed it was like serotonin pumping through my brain. Everytime I heard a new coach say, thank you, for helping them pay a bill, lose 10lbs, be able to do something for their kids it was like my heart was beating outside my chest. It made me happy, far more happy than any hater telling me I wasn't going to succeed. It was like this ripple effect and it felt great to know that because one one decided to do something, thousands more were feeling great about themselves.
AND THAT WAS MY FIRE. That was what made me get up and do my workouts, share my story, help more and more people. I couldn't get enough of that feeling because I understood where those moms were in their life. How they wanted to do something or be something more and I was that person giving them that chance, like someone did for me. Like me? I am literally no one special. I am just any other person and it was just little by little, day by day it started to add up. This is what I wanted to do.
So I started coaching here and there and it was some great extra things for us. It even made me want to turn my career and focus to a new path, more about helping other people. So I decide to go into the Elder Care and Senior living field, and as I heard stories about people having diabetes or not taking care of themselves when they were older and there was nothing they could do to change it, in my career that lead me further into my part time thing I did, coaching and being apart of the PREVENTION side of things with coaching. To help people at a younger age or even elderly people get moving on making a change. It was around 2013 that this really started to spark my interest. It really felt great and I knew that I didn't have to be some ideal perfect person. I just had to continue trying to live healthier and share that with others.
I got to a point where it was really  what I wanted to do. I was earning enough to be able to stay home with my kids and still help contribute financially for the family, not much but enough. We didnt have to cover the cost of daycare anymore. I knew that at this point it truly was what made me happy and that was the most important thing for my family. I learned a lot from my team and realized in order to make the dream work you needed to start with your team. This business is very much a team effort. One person can only do so much, but when you have a group of positive motivating women they truly can touch so many more people.
So when coaching came along I saw it as a way to get in shape first but when I began to understand the opportunity my wheels got turning!!!
Over the past few years we have gone from discomfort in our budget to being able to breathe and enjoy a dinner out here and there and a splurge on a few gifts for the kids to being able to be financially free. My sister and my brother also do coaching and have different things going on in their own lives and are just as successful.
Beachbody does not guarantee any level of success or income from the Team Beachbody Coach Opportunity. Each Coach's income depends on his or her own efforts, diligence, and skill. See our Statement of Independent Coach Earnings located in the Coach Online Office for the most recent information on our Coaches' actual incomes.

IN THE PAST 3 YEARS because of Beachbody we have been able to:
-We are able to use ONE of my weekly paycheck to over the cost of our monthly mortgage
-We have no credit card debt.
-We were able to pay off my student loans I was told would take me till I was 45. I paid them all off by 29.
-We are able to start to save for our dream home.
-We have been able to take our family on a vacation every year and not have to worry about money.
-We have been able to donate to charities we want.
-We can give back to our team and bring them on trips etc.
-We help other people every day do all of those things above.
I feel like from ONE DECISION to go all in and lead with my own intuition that has lead to be able to give to so many other coaches and leaders on our team.
We are growing at a RAPID rate and we are looking for women who are motivated and want something more. They are ready to give this a try because they know inside they were meant to do something great!
Our team is EXPANDING and we are looking for other women who are MOTIVATED DRIVEN and NATURAL GO GETTERS that want to help you reach your fullest potential!!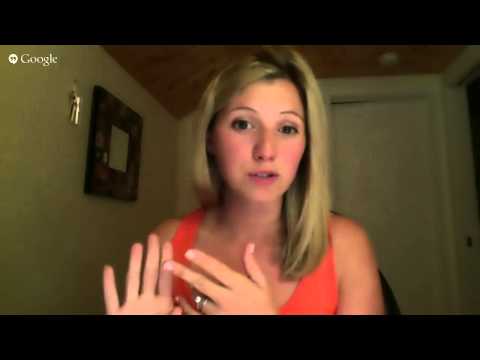 This Coaching Behind the Curtains will be entirely online in a private Facebook group. It will be very laid back so you can make an education decision if this would be the right move for you as well. will be sharing in the group a series of 5-6 short videos on how to get started, how to find people to join you, how to launch your business, how you actually make money and then at 9:00 pm EST we will go LIVE with an informational webinar where you can ask questions, get answers. If you are going to join my team, I want to make sure you are comfortable and confident with the support and the guidance that I will offer you as your coach!!!
Do not wait to join because the spots ARE LIMITED and WILL FILL UP FAST!!!!
Facebook Behind the CURTAINS Group: JOIN HERE
I will show you in this group:
*How you can work your business in 1 Hour a day as a busy mom
*I will show you how to find people
*How to get your own results and share your journey
*How we earn as coaches
*How you can become successful with mentoring others in this business
*How this is VERY MUCH a team effort and your success is important to me
*How to use social media to expand your business
*How to run challenge groups, how easy it is to get started
*What is the low cost to get started and join
*How to succeed with very little time and create a 6 Figure Income in 2-3 years
*How to set realistic goals for yourself and hit them
MAKE SURE YOU JOIN OUR LIVE FACEBOOK EVENT TO GET ALL THE VIDEOS AND LIVE EVENT FROM ME ON WEDNESDAY 
Beachbody does not guarantee any level of success or income from the Team Beachbody Coach Opportunity. Each Coach's income depends on his or her own efforts, diligence, and skill. See our Statement of Independent Coach Earnings located in the Coach Online Office for the most recent information on our Coaches' actual incomes.