Lets be real I am the first to admit I need a glass of wine and I want my kids pizza left overs. We are all pretty busy and we don't always have time to think about what we are putting into our mouth. I spent a few hours yesterday doing a lot of research on the 21 Day Fix program and really understanding what this nutrition based program is all about. So if you are the person, like me, that can not give up your morning cup of joe or your wine of mom sanity, but also struggle with the last 10-15lbs…then this is the program for YOU!!
Here is a short clip the Eat Smart Program.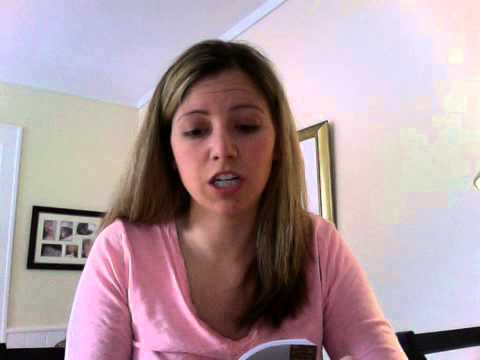 The 21 day fix is finally here!! When it arrived I went up to the door and almost took the package out of the mailman's hand I was pretty excited! It also ironically arrived with my Team Boom shirts at the same time. I have been hearing about this program and got to meet the trainer in California in September! I am absolutely loving P90X3 and I am getting great results but I decided that adding the portion control nutrition based program would be an amazing way to combine a double punch!!  The timing is amazing because I will be eaed to leave for the Beachbody Cruise in 44 days!!!!
I decided that I really do love P90X3 and I am committed to the program so I will continue with that program while doing the nutrition based 21 Day Fix program. I spent a majority of Sunday going through the nutrition guide and doing my own research. When you open up the nutrition guide the first section has you calculate, one time only your allowance of containers per day based on your weight and calories burned during the fix program. Then you are given a range you have to stay in. If you come in below 1200 calories you round up.
For me, I am in the 1,200 to 1,499 calorie range! That gives me 3 green (veggies) 2 purple (fruits), 4 Red (protein) 2 Yellow (starchy carbs) 1 Blue (nuts, ect) 1 Orange (nuts and dressings) 2 spoons (nut butters, olive oil).  
Then, each container is broken down in the manual with a list of foods that you can eat.  I love it because I can easily pick from each list and create a meal plan for the week.  I love that the foods are listed in order of importance. So the higher on the list the foods are the more nutritionally sound they are! Of course you should have a variety of foods from the lists to give you variety of nutrients for your body.
The way 21 Day Fix works is simple—it's a combination of easy portion control and 30-minute workouts. That's it! What makes it different is that there's no guesswork involved. Everything is laid out for you so you don't have to count calories or points.
What I love about this program is that you can lose weight without ever feeling deprived or cutting out your favorite foods. There's room for everything in this plan!
Even thought I am not doing the workouts they are  easy to follow, so no matter what your fitness level is, you can keep up and see amazing weight-loss results.
If you get 21 Day Fix through me, I can get you a FREE workout DVD called Plyo Fix that burns a ton of calories in only 30 minutes.
They give you a guide of weekly meal plans for the 21 days. What I liked about it is they give you a meal plan option of 4 different breakfast options, 4 different shakeology options, 4 different lunch options and 5 different dinner options so you can mix and match for the week according to your family or your schedule and preference in foods.
Day 1 I started out with one red container of Shakeology. I usually drink this anyways so this was a simple task for me. Since I started on a Sunday the Challenge for me came in when we went out to eat. Living with three boys is not always easy. I took what I learned from the material I read and the portion controls and decided to order Salmon, a side salad and cucumber and tomato salad. I asked the waitress what the dressings were and asked to her place all those on the side so I could determine what the portions were. NORMALLY I probably would eat way more than I should have but with the idea I needed to save my portions for dinner I ate ONE red container of Salmon, and two green containers. I was left over the one red container and two greens for dinner later one!
Recipes!  There are a list of seasoning mixes that you can whip up to prepare your food with!  There are container recipes for your veggies, protein and starchy carbs as well.  I love the recipes for your shakeology and the home made dressing recipes!!!
There is an awesome restaurant guide as well.  I like that they give you a list of restaurant foods and what containers that they will check off.  For example cheese and veggie pizza (1/4 of  12inch slice) is 2 yellow, 1 orange and 1 green!  In my opinion that would not be worth it to me!  I'm all about getting the most out of the foods that I eat!!!!  The one I would go with is lean meat tacos (soft corn) with cheese, lettuce, and salsa (2 tacos) is 1 yellow, 1 red, 1 green and 1 blue!
Now that is worth it and filling!
The 21 Day Fix Team BOOM Test Group
If you would like to be considered for the 21 day fix test group please complete the information below to reserve a spot in the exclusive group!
This group will begin on March 3rd 2014.
21 Day Fix® Challenge Pack