YOU CAN CHANGE YOUR LIFE
"We decided to change our lives with one single decision" 
I dreamed to be able to be with my kids more more and provide them with everything they needed. I wanted to pay off large student loan debt, travel and have more freedom to do what we love. It wasn't always easy being so young with kids, paying bills, and I didn't think there was a way out. But through hard work and determination you can change your life.  DOES THIS SOUND LIKE YOU!?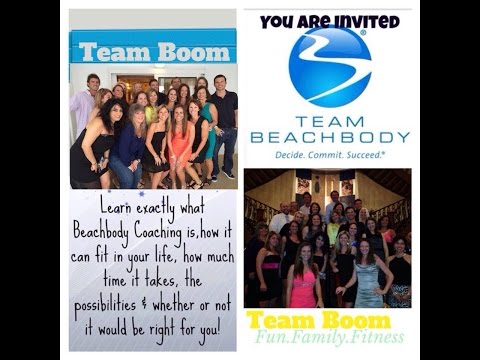 I am a mom, wife and six figure success club all star coach with Beachbody.  I will teach you my exclusive program to help you succeed financially and to find time for the important things in life…you deserve it!
Through trial and error our team has figured out a duplicatable system that works for my customers and my growing team! In 3 years we went from a single family income just making ends meet, to a family income with financial freedom, flexibility and truly being able to live a life by design!
And we did it from our kitchen table, while I was working full time & with two babies at home!
So, I tell you this story because I want you to know that I am no different than you! I truly believe that you can do anything, I mean ANYTHING you put your mind to!
So I am going to accept 10 new COACHES into my exclusive NEW COACH UNIVERSITY program to help you get started at achieving your goals for yourself and your future!
If you are motivated, driven, passionate about helping others and are willing to go all in and take that leap of faith then I ask you to complete the application below!
The training begins September 21th in the comfort of your own home! I will teach you how I got started, how I had success, and how you can do it too!
5 years ago I would of never imagined being able to build a business from my kitchen table, let alone become a six figure earner coach with Team Beachbody organization of over 350,000 coaches while maintaining and preserving our time with our kia.
3 years ago Chuck and I made the decision for our family, we cut corners, he agreed to push a bit harder at work, so I could work this from home, leave my job and build our at home business. This was made a reality after two years into the business. After that  I build my business between quiet times when the kids napped, preschool, whenever I had the chance. We lived paycheck to paycheck before this, we didn't have any extra spending money and we had to turn down a lot of things because it wasn't in the budget. It was hard, but it was because we wanted to make a change for the short term so we could have a long term future.
Beachbody came into our life, because of a  very specific reason! We were looking for t physical transformation, then health transformation and now financial transformation and freedom came with it! Over the past 2 years I started by just helping 1 person at a time, while I was working full time and had two kids. We created our own systems for helping people to achieve their health and fitness goals. I am passionate about seeing people succeed and I was not giving up! Since I committed to growing my own business, I have gone on to help hundreds also do the same with out simple systems.
//
"I am going to accept 10 new COACHES into my exclusive NEW COACH APPRENTICESHIP program to help you get started at achieving your goals for yourself and your future!"
YOU deserve this too! So why not you?